ANDROID APPLICATION DEVELOPMENT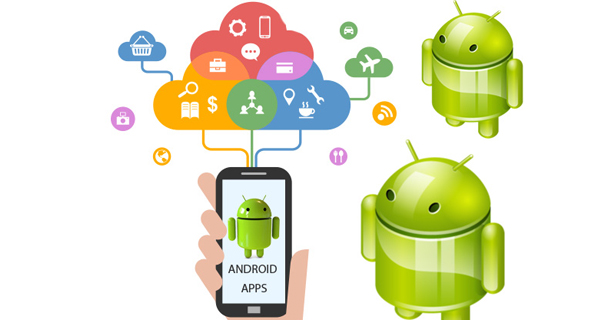 Android is easily the most popular mobile operating system in the world in today's world. It is not only free, it is also an open source solution for mobile computing. Now, Android runs on millions of devices across the world. That means, an Android app has the potential to reach out to millions of people all over the world.
We can help you gain access to all of these potential customers through Android application development. We can also make sure that you can leverage the various advantages of the Android platform for your business.
Has your business grown exponentially in the past year, or do you have a huge amount of online traffic? While expanding your business is something you, as a small business owner, can handle on your own, you may not know how to grow your web presence and make it easier for customers to interact with your business online.
This is where futuristic comes in. We are an app development firm helping small businesses grow their online traffic, sales, and profits with great web apps and even greater support.
Inspite of the low costs, Android is a very powerful platform.You can easily opt for complicated technical integration and customization with an Android app making this operating system the perfect solution for your business. Android is inherently a very customizable platform and you can therefore tweak your app in any way you want.
Our web app development company is known for our:
1. Fast development and launch
2. Excellent reporting and product management
3. Team support and work ethic
Our app development process starts with talking to your team about what sort of app you want, who will be using it, and what your design ideas are.
We aim to serve Vijayawada small businesses by providing web-based apps that can make it easier for them to buy and sell directly to their customer, while also staying ahead of their competition!
Mobile App Development in Vijayawada
Did you know that over 90% of Indian consumers use their phones to interact with their preferred businesses?
Whether they are receiving a service straight to their phone, purchasing something, or otherwise engaging with the product a small business offers, consumers like to be able to do so straight from their phone.
As a small business, where does this put you? While a mobile app may not seem like the best option for your business, there are a number of applications our mobile app development company can create for you.
Even if you don't have a business that directly sells to customers, consider the potential for a mobile app that your retail or industrial partners could use. Many small businesses also create apps that are used internally to keep their company in touch.